Christmas is inseparably associated with the Christmas tree, although the custom of decorating it does not reach distant times.

This tradition came to us from the western neighbors at the turn of the eighteenth and ninth centuries and supplanted our native tradition which was hanging from the ceiling of a concealed coniferous branch, called podłaźniczka. Traditions should be cultivated so maybe this year it would be worth hanging the traditional decoration under the ceiling.

Of course, we do not suggest that you do not dress a Christmas tree at Christmas, which was very well received and deeply rooted in Polish soil. Nothing, however, prevents these traditions from being connected with each other and put the Christmas tree in the living room, and the podnośniczka hang in the kitchen.

Remember that a nicely decorated Christmas tree should take the right place in your home - the one where you will spend the most time. If you have already chosen the location behind you, it's time to face the next, perhaps even more difficult task of choosing Christmas decorations.

The task is not easy. It will be important to maintain consistency, and in this will help determine the style in which we want to dress our Christmas tree.

Below we present 10 styles in which you can decorate your Christmas tree in 2019.
1. Christmas tree in Eco style
Something for nature's defenders, but not only. Christmas trees EKO will be a great option for those who do not necessarily put on tradition during the holidays - on the contrary, they are looking for something new. The sympathizers of this solution stimulate their creativity by creating Christmas tree decorations from reusable and other environmentally friendly materials.

Christmas tree in the style of EKO is all kinds of constructions made of palettes, twigs, sticks or strings. An eco-friendly solution will also be a living Christmas tree in a pot with natural decorations from cones, nuts, straw, as well as dried apples.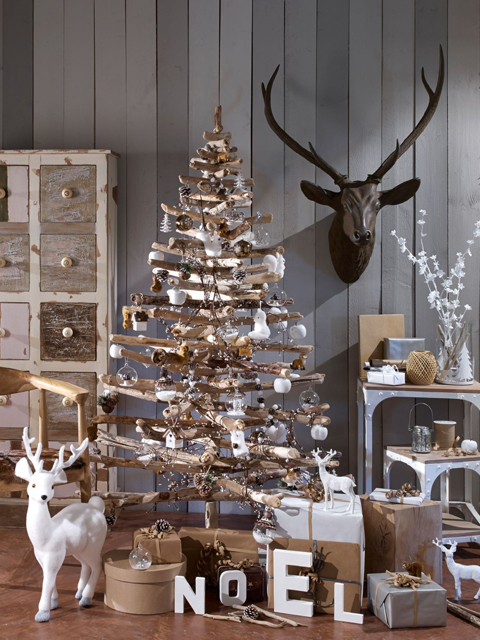 Source:
Cote Maison
2. Christmas tree with gingerbreads
The most appetizing and probably the most liked by young children. Such a Christmas tree must necessarily be true. The fragrance of the scented woody tree mixes with the aromas of gingerbread, it will create an amazing atmosphere of Christmas.

To decorate our tree we can use glazed gingerbread, but also those pulled straight out of the oven - of course after cooling. Remember that we experience Christmas the most in childhood. Let your kids create and hang something on the Christmas tree - nice memories for the rest of your life guaranteed!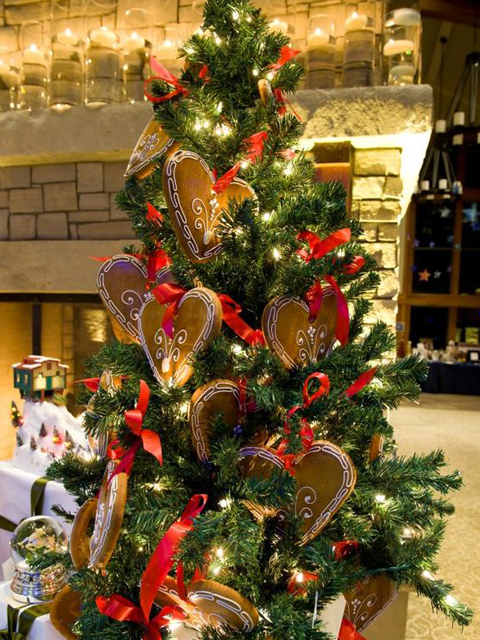 Source:
Love to know
3. Christmas tree in glamor style
Usually monochromatic and always shiny. Decorated with crystals and glass ornaments, it shines with the shine of Christmas.

Remember to sprinkle the tree with brocade, which will make the Christmas tree even more shiny. The glamor style fits most into elegant and modern interiors.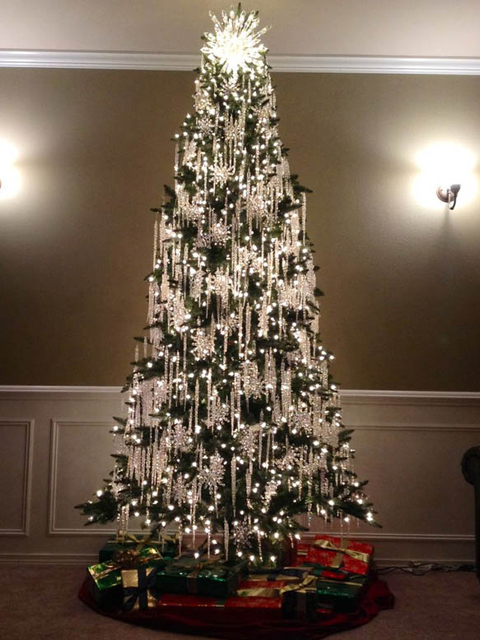 Source:
Christmas around the world
4. One color ornaments
In the case of a Christmas tree with decorations in one color, moderation is important. Well, if the baubles are the same and there are not too many.

The most popular are those one color without any pattern. Moderation should also be kept in decorating the Christmas tree with chains and lamps, also they must be in the same color as the baubles. In our offer you will find beautiful single-colored Christmas balls.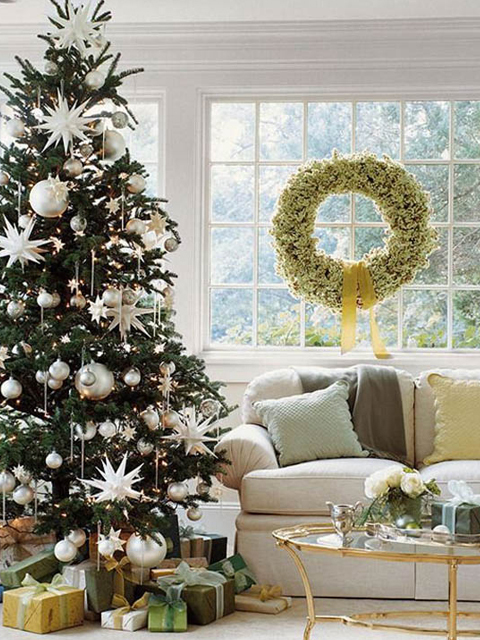 Source:
Christmas around the world



See our one-color baubles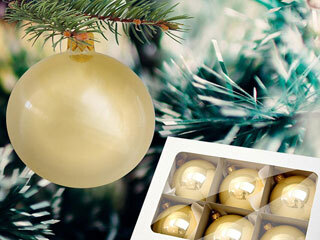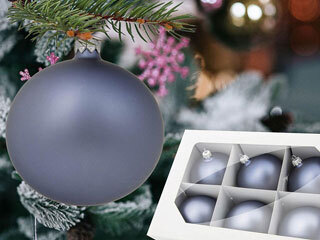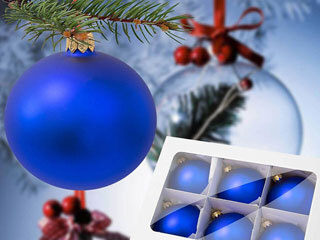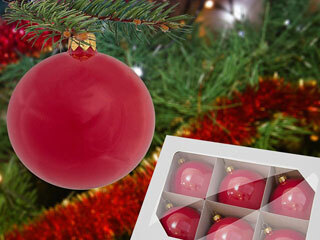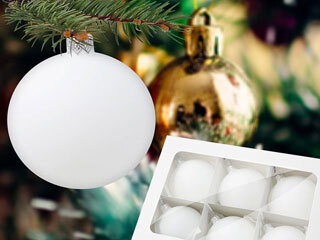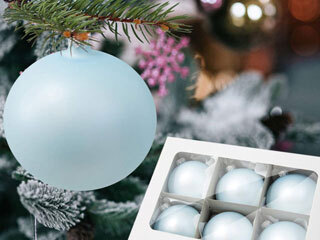 See all one-colored baubles
5. Christmas tree in Scandinavian style
The Scandinavian style is characterized by moderation, which does not mean that it is boring.

Scandinavian Christmas tree is decorated with hand-made ornaments made of cones, wood, straw or material. If you decide on glass baubles, you should choose those that match the rest of the decorations in color or have a typical Scandinavian style ornament.

Another important thing is what this Christmas tree will be embedded in. A popular solution is a wicker basket, a wooden box or a metal bucket.

Remember that the Scandinavian style does not like exaggeration, and the details play a key role in it. You can also find Christmas decorations in Scandinavian style.

See our Scandinavian style baubles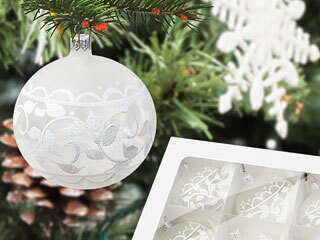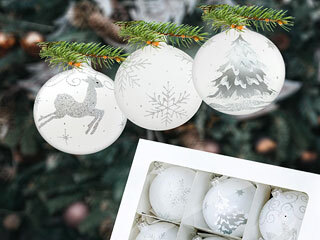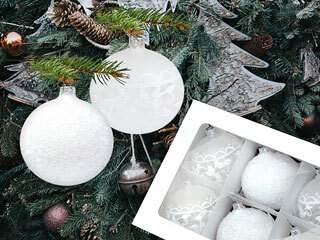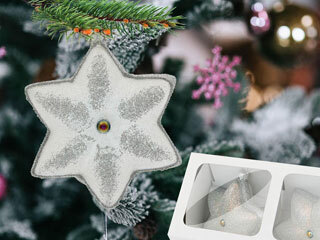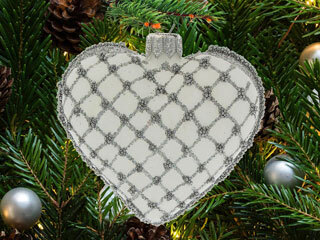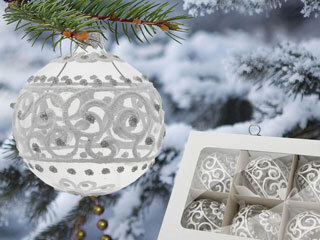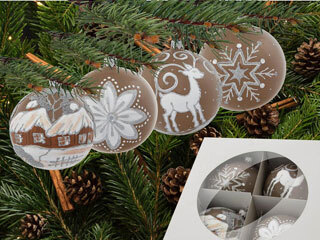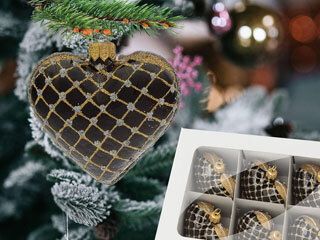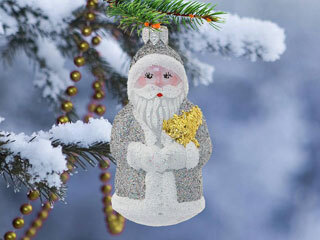 See all Scandinavian style decorations
6. Rustic Christmas tree
Such a Christmas tree best suits a cottage in the countryside where it smells of compote with dried fruits and a mushroom soup.

Decorations that will be on the rustic Christmas tree should refer to rural life. Pieces of cones, brushwood, bows and chains made of hemp canvas, rowan berries or spiny holly will prove to be very good here. A great reference to rusticism will be ornaments made of cereal ears.

Of course, there can not be glass balls on the Christmas tree. In this case, the freedom of choice is greater than in the case of Scandinavian or single-color Christmas trees - but moderation is also a virtue here.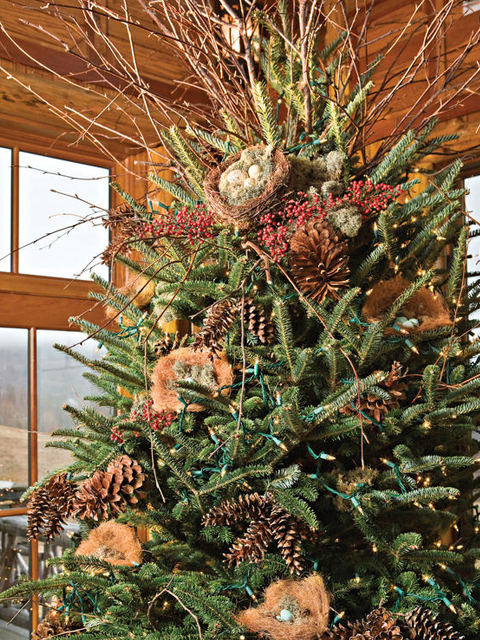 Source:
Southern Living
7. Traditional Christmas tree
In short, a traditional Christmas tree is the one that is associated with childhood for every one of us, there are candies and cookies hanging on it, the baubles are colorful and multi-shaped.

Traditional Christmas tree is probably the funniest Christmas tree in the whole list. The maneuvering area in its garnish is wide. Colorful chains and lights are allowed, hand-made decorations, gold-painted nuts, pine cones, bows and, of course, Christmas balls, which in the case of a traditional Christmas tree do not have to be homogeneous.

For me, a traditional Christmas tree is also placed under it a Bethlehem crib, but the traditions can be different in every home and this is the coolest. We always recommend traditional handmade Christmas balls.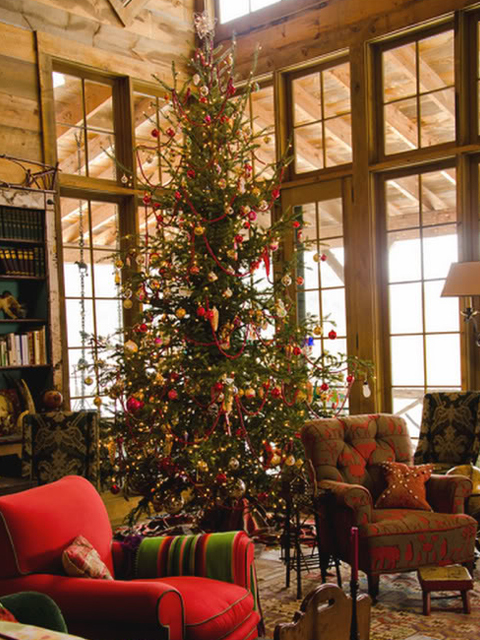 Source:
Everything Fabulous
8. Christmas tree in a modern style
With this modernity is a small problem, because for many modern is also mentioned previously Christmas tree decorated with a single-color or white Christmas tree - referred to below. However, on the Christmas horizon - especially on Pinterest - Christmas trees decorated only with one-colored lights and sometimes in a wicker basket appear more and more often.

This type of solution fits with minimalist interiors - especially those in the Scandinavian style.

9. White Christmas tree
Such a Christmas tree does not need many decorations. It looks best when the ornaments are in one color - it fits well with blue ornaments. White Christmas tree will look good in modern and elegant interiors. In our offer we also have white Christmas balls.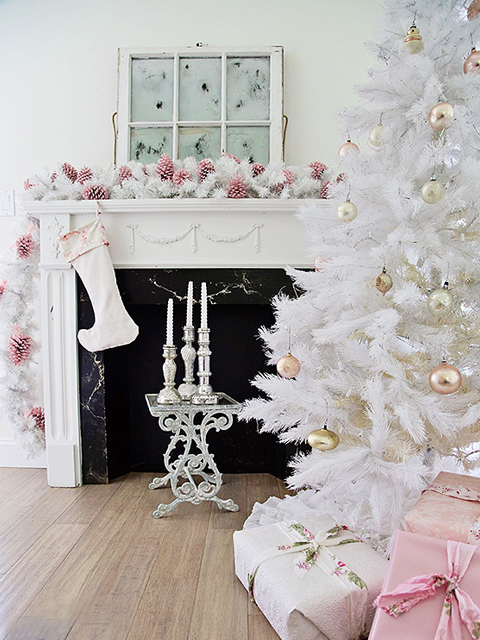 Source:
Shabbyfufu
See our white Christmas balls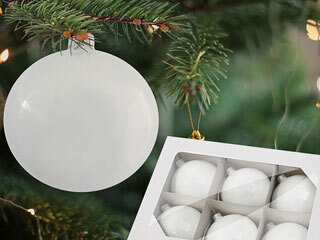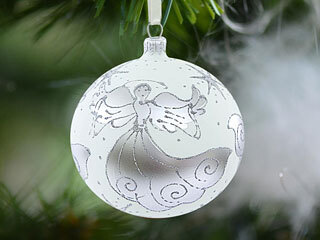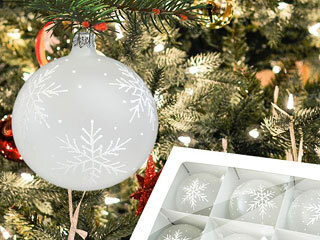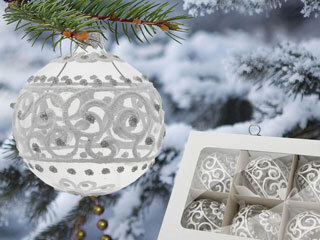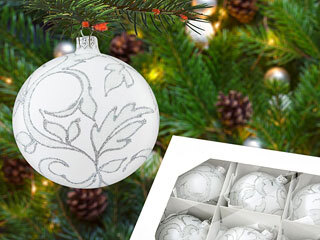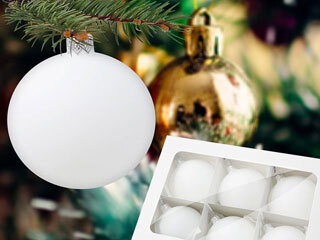 See all the white Christmas tree decorations
10. Christmas tree decorated with lace
A beautiful and delicate Christmas tree (preferably vivid and fragrant), decorated with white lace and lights, does not need anything more.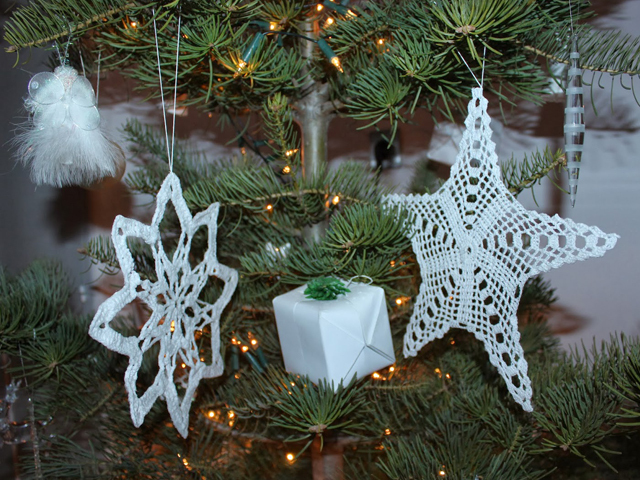 Source:
Fajne wnętrze